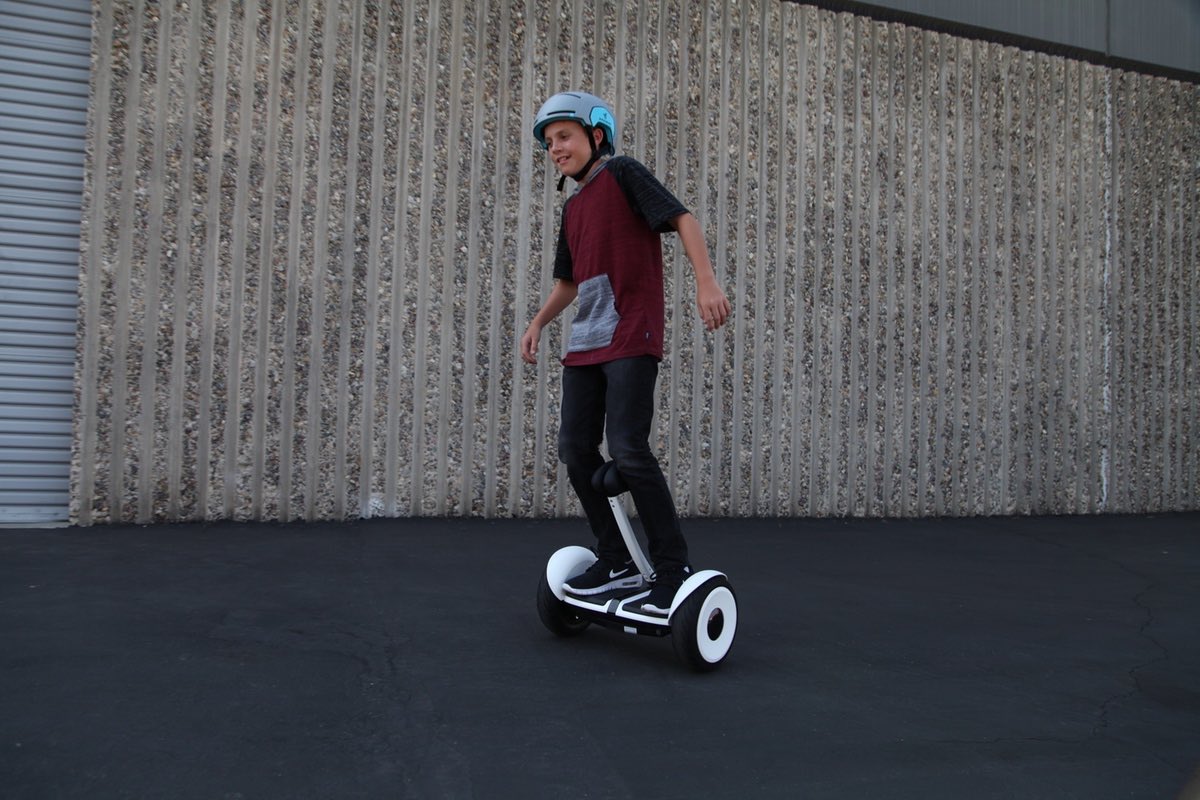 PRECISION & PERFORMANCE
Like its predecessor, the miniPRO, the miniLITE allows for precise and smooth maneuvering — steer by lightly pressing left or right on the knee control bar. It has a maximum payload of 175 pounds, travels up to 10 miles on a single charge and zooms around at up to 10 mph.
SAFETY FEATURES
The miniLITE's smartphone app ensures a parent's peace of mind as it delivers kids a comprehensive riding tutorial, the ability to limit speed and more.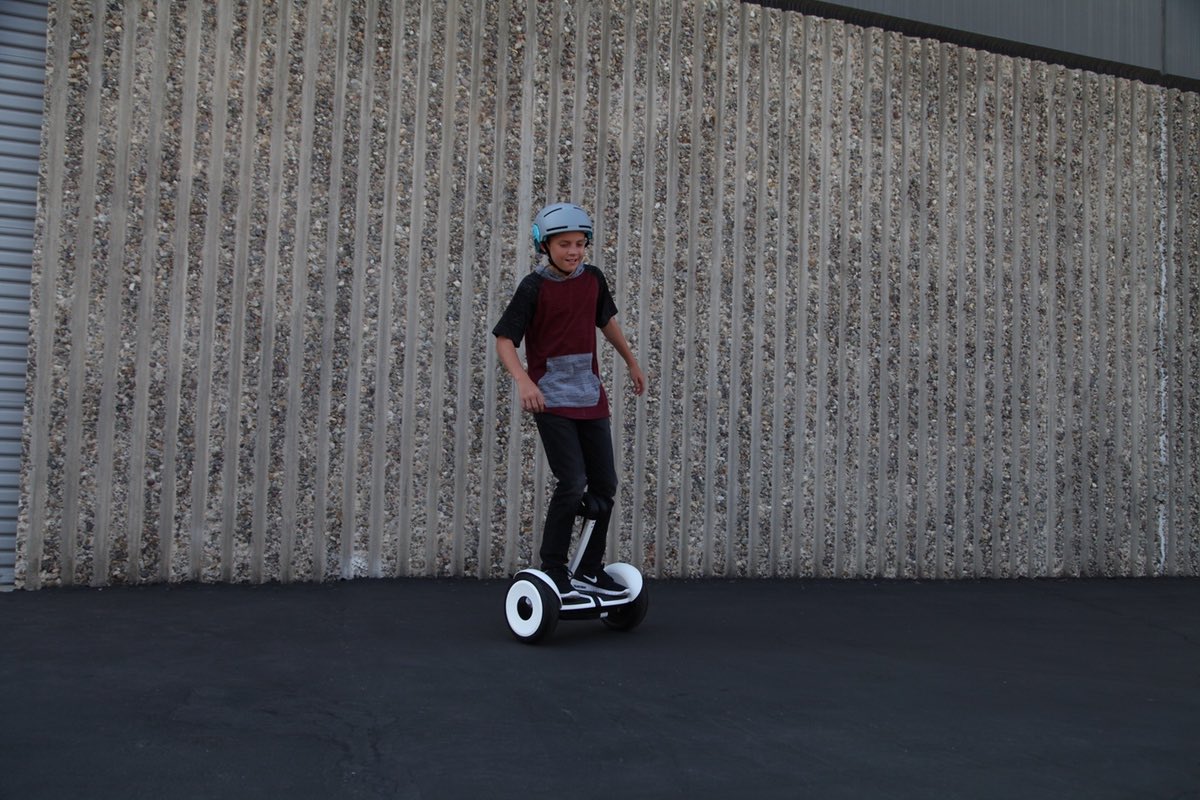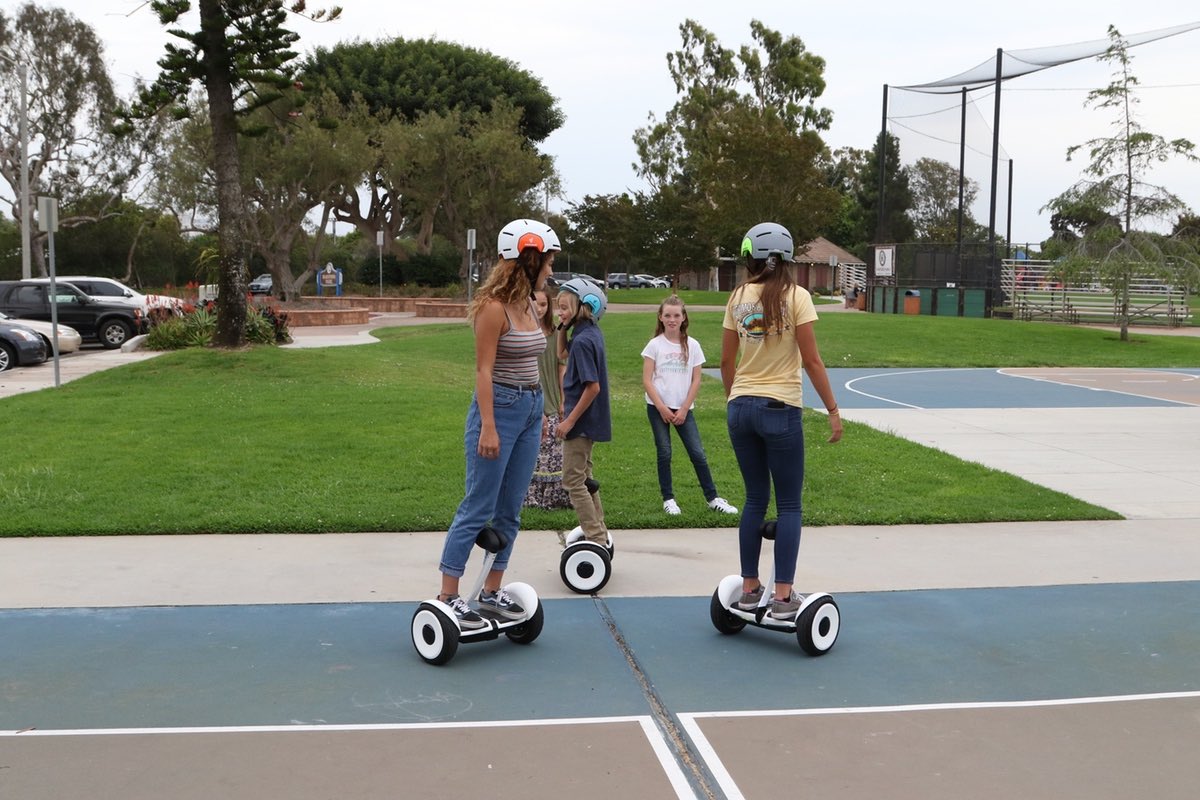 ENDLESS ENTERTAINMENT
Young riders will enjoy endless fun using this model's smartphone app, which includes features like the ability to remote-control the unit, customize light colors and more.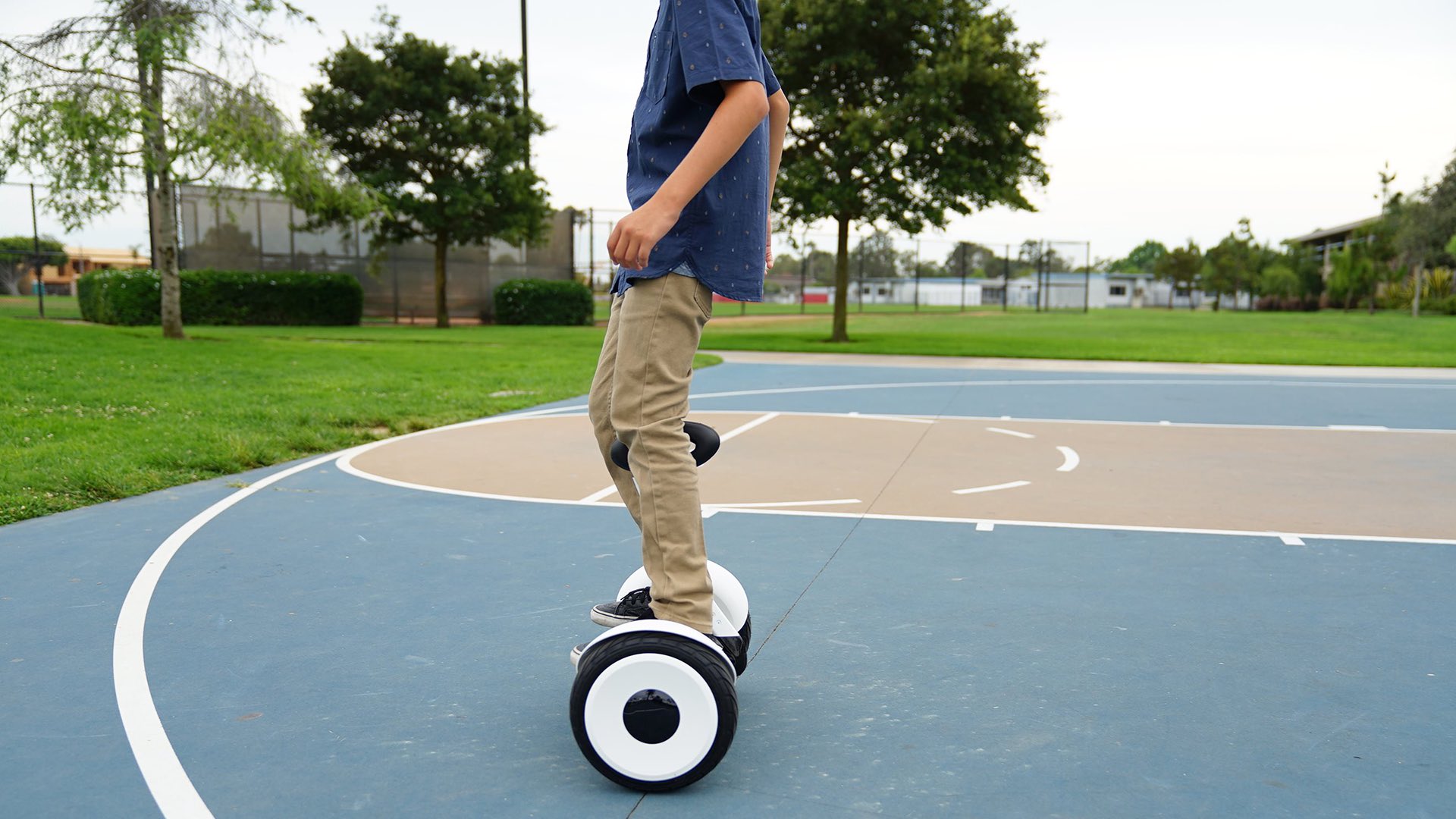 18 km reach
Riding your miniLITE is easy and fun! Indoors or outdoors, go anywhere you like and cover distances up to 18 km (11 miles).
16 km/h speed
Take the Segway miniLITE for a ride and speed up to 16 km/h (10 mph). The Ninebot by Segway App helps you to learn quickly how to master your miniLITE.
12.5 kg weight
The Segway miniLITE's knee-control bar doubles as a handle that allows for easy lifting. Take the miniLITE with