Electric
Segway Ninebot MINI PRO
Sale price
$ 999.00 SGD
Regular price
$ 1,400.00 SGD
Ninebot Mini PRO [Self-Balancing Scooter]
$999.00 SGD with free local delivery
WHAT IS THE NINEBOT MINI PRO?
The most advance of the Personal Electric Vehicle (PEV) range currently available, the Ninebot Mini PRO is a stylish and smart looking 2 wheeler.
Described as a Segway without the excessive handles or bulk, the Ninebot Mini PRO gives a smooth and stable ride. In comparison to our popular Deux Cruiser Hoverboard, the bigger wheels of the Mini allow the user to manoeuvre around rougher terrains.  
How Does it Work?
Easily mastered within a few minutes, the self-balancing Ninebot Mini PRO utilises gyroscopic technology; the same technology found in Segway. With precision sensors capturing every little motion your body makes, the Mini PRO adjusts at the speed of 200 times per second to keep you well balanced.
Two sensors (one under each foot pad) detect the micro-movements in your feet and ankles, and relay that information to the motors. Just point your toes down to go forward, and put your weight into your heels to go backwards. The innovative Leansteer® foot-control steering lever controls the direction that you turn.
Remote Control Features
You can control your Ninebot Mini PRO using your smartphone as a remote control. With adjustable speed and an intuitive 360˚ turning feature, try dropping stuff off to your friends, or annoying your dog all with just a touch on your screen. Get creative and see what the Mini can do! 
Product Specifications 
 

Weight:

12.8 KG

Max Load:

100 KG

Max Range:

30 KM

Max Speed:

18 KM / H

Charging Time:

2-3Hours

Warranty

12 mths Limited Electrical Warranty

6 mths on battery

Availability
Singapore
Being there is what matters
Live in the moment
Get on the Ninebot by Segway miniPRO and keep improving – push your limits. Customize your ride, travel in style and measure your improvements through the Ninebot by Segway App. It's something else than your regular hoverboard. Don't worry about hitting a bump or a patch of sand or grass on the pavement. This miniPRO is comfortable with many surfaces and types of terrain.
Discover the advantages of the miniPRO's knee control bar. It offers precise steering and – when removed – makes it really easy to bring it along with you in any type of vehicle. Be adventurous and reach out to places you haven't been before. Go places you wouldn't believe were inside your reach and explore those locations a hoverboard won't take you. Take on your competition. Meet friends and interact with each other through the Ninebot by Segway App.
Don't worry about your footprint, this Ninebot by Segway miniPRO is environmentally friendly. Made with highly durable material, the miniPRO has IP54 rated protection.
Go anywhere, everywhere
See where the road takes you
25 km reach
Be adventurous and get more out of life. Plug in 25 kilometers of fast-paced fun and reach out to those places you couldn't reach before.
13 kg weight
Bring along the possibility of a spontaneous trip. Simply remove the knee control for easy storage in almost any vehicle.
Water resistant
No matter where you're going – with IP54 rated protection your miniPRO is designed to endure rain, mud and any type of weather.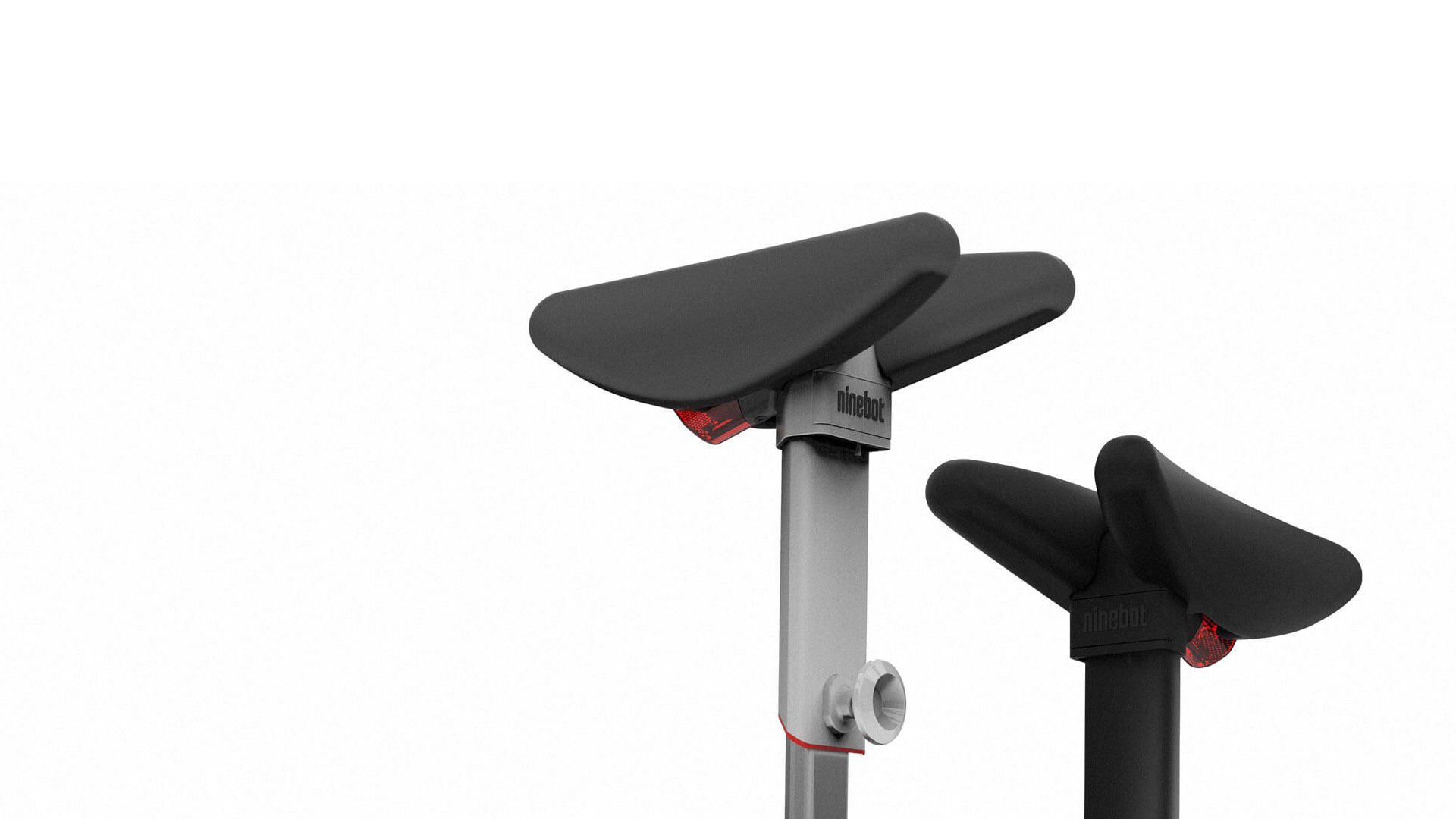 Smart, Detailed Design
It's all in the details – and the miniPRO's design details are impressive. Its ergonomically correct foot control pads provide a maximum curvature radius for your inner leg, ensuring that you are as comfortable riding as you would be standing. The unit also features a guide bar that is adjustable and extendable, so you can easily maneuver the miniPRO when you're not riding.
Main features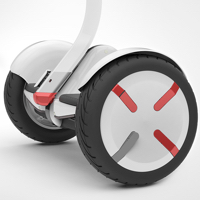 Tires
10 inch pneumatic tires for comfortable traveling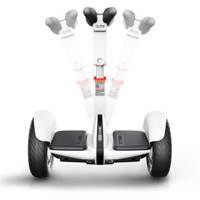 Knee Control Bar
Precise steering. Simply remove it for easy storage.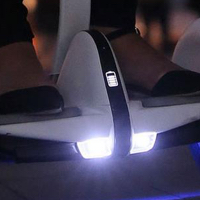 Head & Tail Lights
You'll be clearly visible in low light conditions.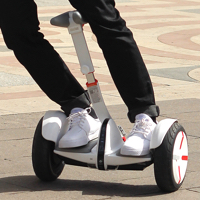 Sensors
Enable precise steering.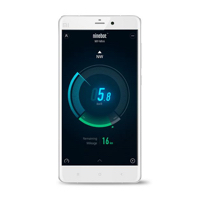 Ninebot by Segway App
See your statistics. Meet and connect with friends.
Bluetooth
Control your miniPRO with your App.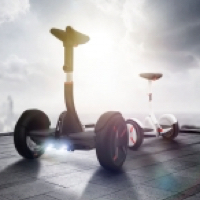 IP54 Rated Protection
Water resistant in all weather conditions.
---
More from this collection